We recognize that all our patients are unique and deserve to receive dental care that reflects their individual needs. Our experienced and talented dental team is committed to working with you and your family to create a comfortable, stress-free, and rewarding dental experience every time you visit our practice.
We are pleased to welcome you and your family, and we look forward to working with you.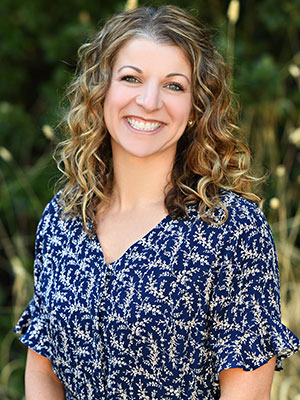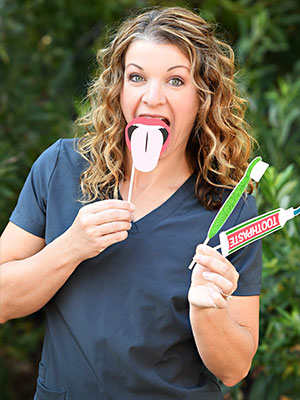 Kristin
Office Manager & Registered Dental Hygienist
As the daughter of Dr. Sidney Kelly, I grew up around the dental office. In 2004, I graduated from Allegany College of Maryland's dental hygiene program and practiced in Utah and Minnesota. In 2014, I had the wonderful opportunity to move back home to California, and join my father at his dental practice. You may find me chairside at your next dental cleaning appointment, helping to educate you on the best way to maintain a healthy smile or achieve that whiter smile! A healthy, beautiful smile can have such an amazing effect of your life, and I find it rewarding to be a part of it.
I am married and have three beautiful children. We are a very active family that enjoys the great outdoors. Often on the weekends, we are camping, hiking, swimming, and involved in youth sports. I love to cook and some may even call me a foodie! I am always trying to recreate a culinary experience for my friends or family, or search for the unique new hip spot in town.
---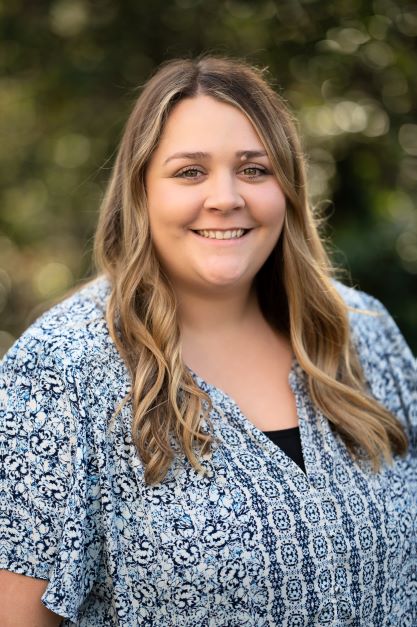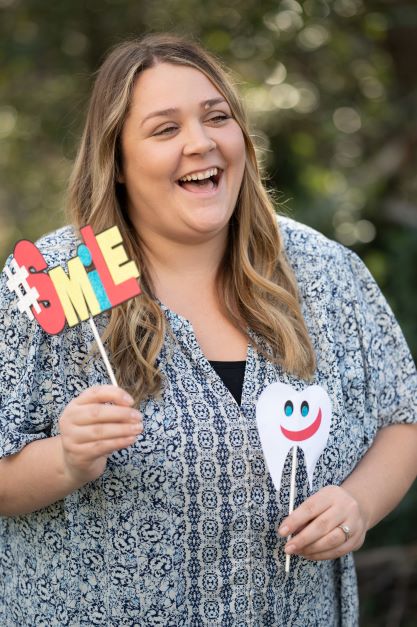 Jessie
Scheduling Coordinator
I began my dental career as a sterilization technician in 2017. A year later, I was able to earn my Registered Dental Assistant (RDA) license. I worked as an RDA for four years before joining Dr. Kelly's office. Because I have knowledge in providing dental care, I have found my transition to being a scheduling coordinator very seamless. I strive to ensure that our patients' experience goes as smoothly and efficiently as possible. I try to make every patient who calls or walks in our door feel welcomed and taken care of. My favorite aspect of my job is being able to connect with patients and truly feel like we're a part of each other's lives.
I was born and raised in Auburn, CA and continue to reside there while raising my family. I have been with my husband since 2015 and we have a beautiful daughter and a Golden Retriever named Bear. When we're not working, we love going camping, spending time with our family and friends, and singing karaoke!
---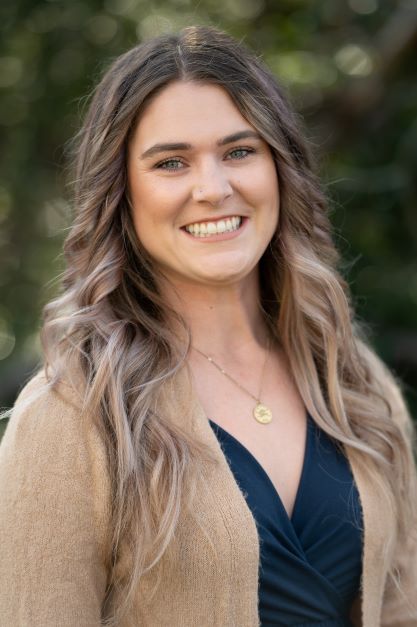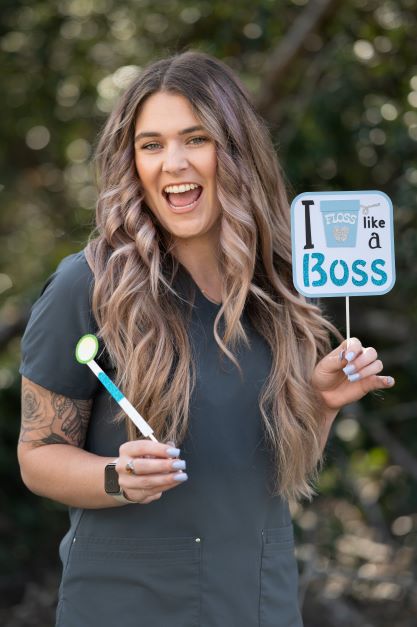 Korina
Insurane & Financial Coordinator
I have been practicing as a registered dental assistant and orthodontic assistant since 2014. My favorite thing about working in dentistry is being able to help people through their dental treatment, which is uncomfortable for many, and creating lasting relationships with our patients. My knowledge and experience in dentistry has made my transition to being the insurance and financial coordinator very smooth. As the insurance and financial coordinator, it's my responsibility to take patient's insurance information, submit claims on their behalf, collect estimated co-payments, and give a detailed understanding on how insurance benefits impact the financial portion of all treatment.
I was born and raised in Sacramento, CA. I have a very spoiled Austrailian Shepherd named Zoey. Outside of work, you can find me in the kitchen trying a new recipe or adventuring outside! I love living in a diverse state where I can go to the beach one day and the mountains the next! I also love working on my drawing, crafting, and photography as well.
---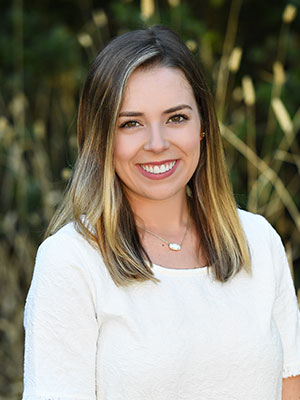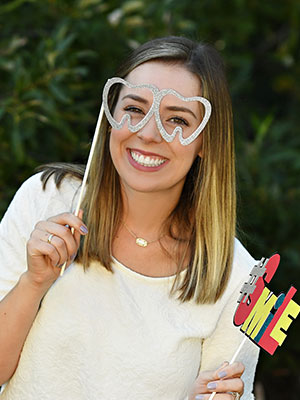 Olivia
Front Office Supervisor
My dental career began in 2018 when Dr. Sidney Kelly hired me as a dental assistant. I was able to learn so much from him and not long after that, I was able to become a registered dental assistant. I graduated with my Bachelor's degree from Indiana University in 2020 and that's when I moved into an administrative role at Kelly Family & Cosmetic Dentistry. I've developed a love for learning all of the different aspects of dentistry and I've worn many hats at our office as a result. Currently, I am the front office supervisor for the office. I help oversee all administrative functions of the office, from managing marketing and communications to contacting insurance companies on behalf of our patients.
I married my husband in 2018 and his career in the Air Force has taken us many different places! We spent five years in California before the Air Force moved us to North Dakota. I feel so blessed to have been able to keep my job and work remotely. My two Basset Hounds, Harvey and Ted, have loved my new schedule as well! In my free time, I enjoy reading, learning, adventuring outside (when it's not -30 degrees in ND), and baking!
---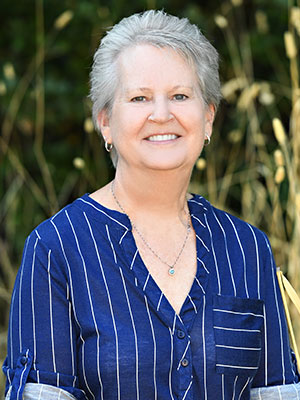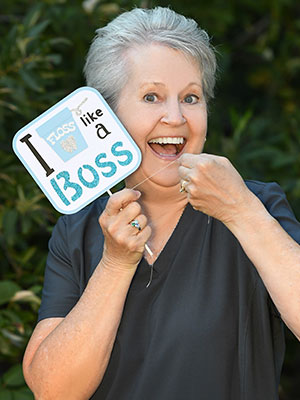 Jan
Registered Dental Hygienist
I have worked with Dr. Kelly for more than 30 years. My workday is focused on our patients: cleaning their teeth, educating them on their dental health, and making sure everyone is treated with respect and kindness. My favorite part of my job is interacting with our patients, not only treating their oral health but also getting to know them on a personal level. I am now seeing second and third generations of patients! I also appreciate the commitment of our team, the respect they show to everyone in our office, and the fun we all have together.
During my time off, you'll find me spending time with my family. I have been married for 40 years and have two daughters and three grandchildren. In my spare time, I love doing crafts, painting, and cross-stitch, and spending time with family.
---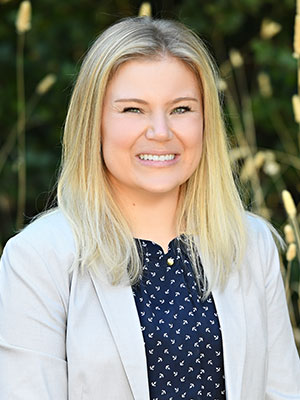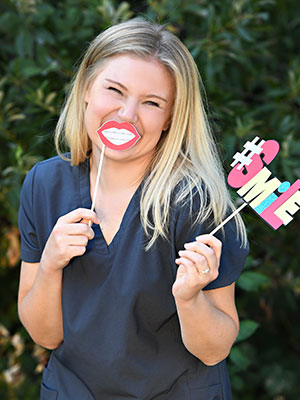 Kaitlin
Registered Dental Hygienist
I joined Dr. Kelly's team in 2017 and have more than 10 years of experience as a dental hygienist. I enjoy educating my patients on ways to prevent gum disease and cavities. My passion for periodontal therapy inspired me to become laser certified. I love being able to connect and treat all age groups. It is always a pleasure getting to know each of my patients better each time they come into our office. Helping them to better understand and improve the health of their mouths and bodies is very rewarding and is the best part of my job. It is my goal that everyone leaves knowing we not only care about their smile but also about them as a person.
I was born and raised in Utah but moved to California in 2016 with my husband, who is a California native. We added a little, strawberry-blonde girl to our family in 2018 who is our pride and joy. Being a mom has been my favorite, and we spend the majority of our time chasing our baby girl around. We love to spend time outside at the pool and travel to Utah to visit family.
---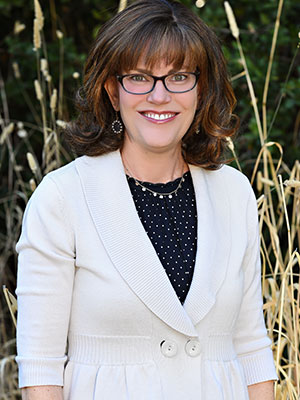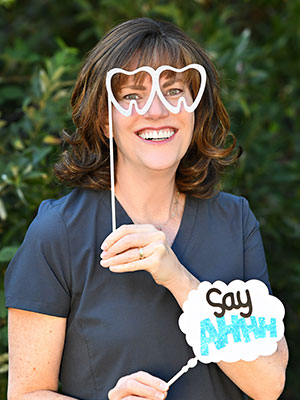 Sigrid
Registered Dental Assistant
I started my dental career in 1987, and I can't believe it has been that long. I have the privilege of assisting Dr. Sidney Kelly and Dr. Jacob Kelly with all of our wonderful patients, creating beautiful, healthy smiles. My favorite part of my job is getting to know people, building relationships with them, and helping them to have a beautiful and healthy smile. I want them to be comfortable coming to our office and feel that they are part of our family. Seeing happy patients makes my day brighter!
My husband and I moved our family to Granite Bay from the Bay Area in 2005, and we love it here. We have two lovely daughters and a son-in-law. As a family, we have enjoyed traveling to different countries and around the United States. We are closer to being "empty nesters" now, but the girls still like to spend time with us and we enjoy being together. When I am on my own, I enjoy reading, crocheting, baking, and some sewing.
---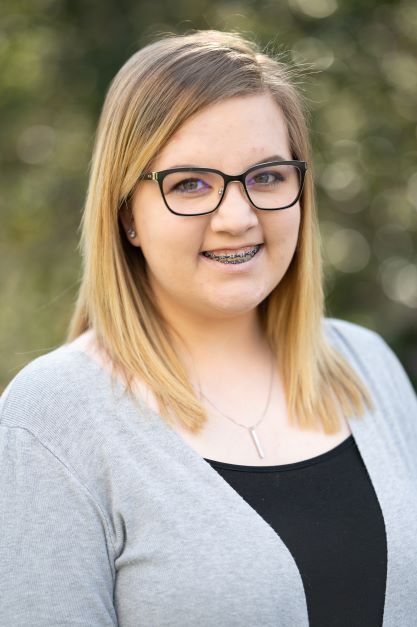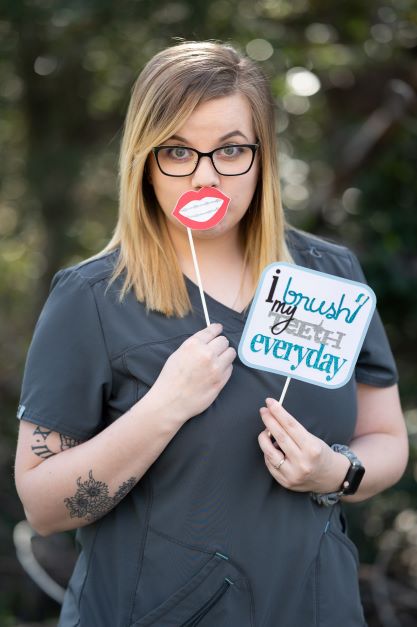 Mica
Dental Assistant
My career in dentistry began in 2022! I graduated from Grand Canyon University with my Bachelor's degree in 2020 and I had been working in sales for two years. I quickly realized that working in sales was not my passion and I came across dental assisting. I enrolled in classes to learn more and Kelly Family & Cosmetic Dentistry helped me complete my internship. I'm currently working towards becomming a registered dental assistant with the State of CA. Dental assisting has given me a love and passion for dentistry and our patients. I love being able to connect with our patients and pick up our conversation right where we left it at their last appointment. I truly enjoy going to work every day and that's been such a refreshing experience!
I've lived all over the United States but I call Lincoln, CA home. On a trip back to California, I was able to meet my husband through mutual friends on a trip to Disneyland. We got married in 2017 and we have two amazing kids! In my free time, I'm usually immersed in a good book or I'm working on my latest art project.
---